Wooden Hindu Temple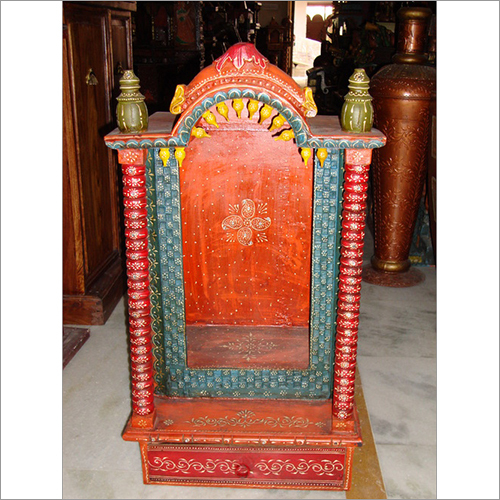 Wooden Hindu Temple
Price And Quantity
Piece/Pieces

900.00 - 2500.00 INR
Product Specifications
Drawing Room

Indian Style
Indoor Furniture

Home Furniture
Product Description
A wooden Hindu temple is a traditional religious structure typically found in India and other parts of South Asia. It is a place of worship for Hindus and is designed to house the deities of their faith.
Wooden Hindu temples are constructed from wood, usually teak, rosewood, or sandalwood, and feature intricate carvings and decorative elements. The temples are typically built on a raised platform, with steps leading up to the entrance. The structure itself may consist of multiple tiers or levels, with the main shrine located at the top.
Inside the temple, the main shrine or altar is decorated with flowers, lamps, and other offerings, and is often surrounded by smaller shrines dedicated to other deities. The temple may also include a courtyard or open space for congregational prayer and other religious ceremonies.
Wooden Hindu temples are highly regarded for their architectural beauty and intricate carvings, which often depict scenes from Hindu mythology and history. They are considered sacred spaces for prayer and meditation, and are an important part of Hindu culture and tradition.